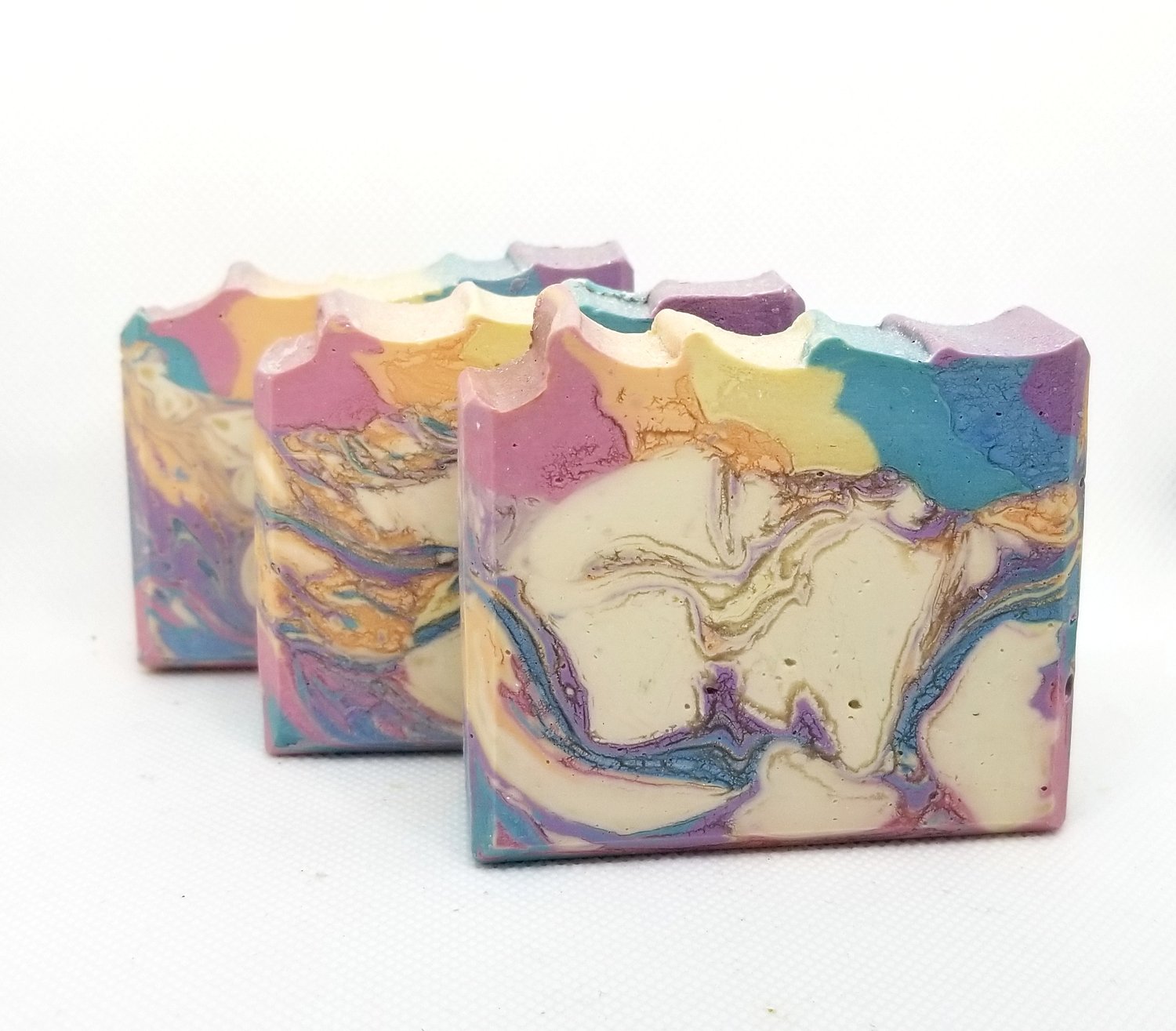 Unicorn Cake Batter Artisan Goat Milk Soap
Unicorn Cake Batter Goat Milk Cold Process Soap
How do you improve on cake batter? You add a Unicorn! This bar is a cake lovers dream. Smells just like Confetti Cake Batter. There is really no other way to describe this bar, except.... YUM! (please don't eat it!)
Raw Goat Milk, ( Saponified Olive Oil, RSPO Certified Sustainable Organic Palm Oil, Coconut Oil, Castor Oil, Organic Shea Butter ) Natural Glycerin,
Skin Safe Fragrance, Titanium Dioxide, Skin Safe Mica, Eco Friendly, Biodegradable Glitter
Wrapped in Non Toxic Biodegradable shrink film.
*note - The large amount of Vanilin in this fragrance may cause it to discolor over time. If your bar starts to tan, please keep in mind, this is only cosmetic, and in no way will affect the soapiness of your bar. Please contact us if you are concerned.