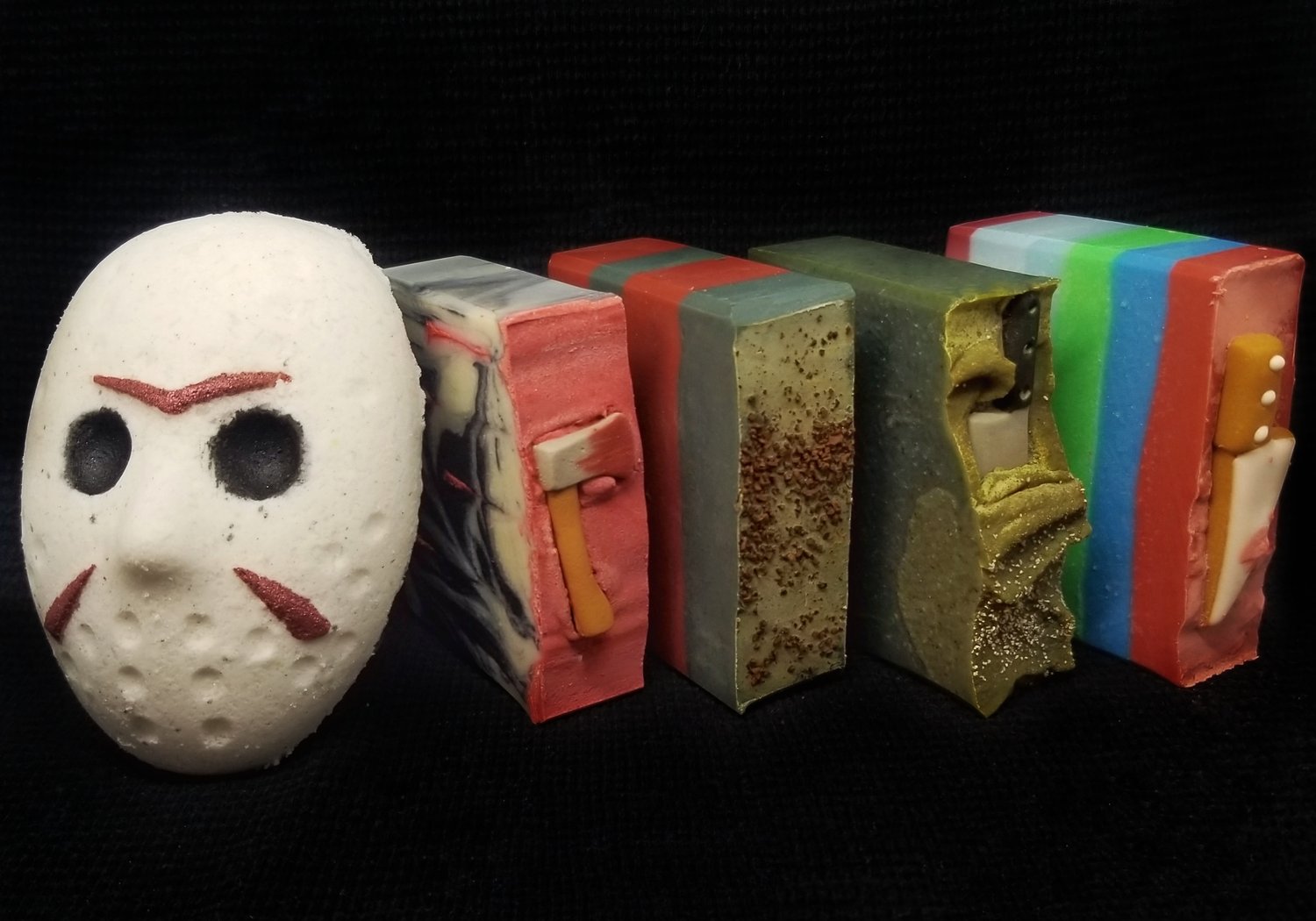 Our Horror Soap Collection include 1 of each our Limited Edition items to celebrate the season. Save $10 when you purchase the whole series.
Elm Street is made with Coffee, scented with Coffee, and topped with coffee. Perfect to keep you awake all night!
You can be one of the Good Guys with this bar. This fresh mix of white florals, mixed greens, crisp ozone, and musk is wearable for anyone! Smells like a shiny new toy 🔪
REDRUM Scented with the iconic Bay Rum fragrance, this mix of citrus, mint, patchouli, vanilla, musk and pine smells just like "Here's Johnny!"
Welcome to Camp Crystal Lake! Available is Bar and Bathbomb. Strong notes of Tonka Bean, Lavender, and Ylang-Ylang are rounded out with Patchouli, Vanilla, and Musk. You know, the perfect fragrance for dragging a body down a moon lit path!