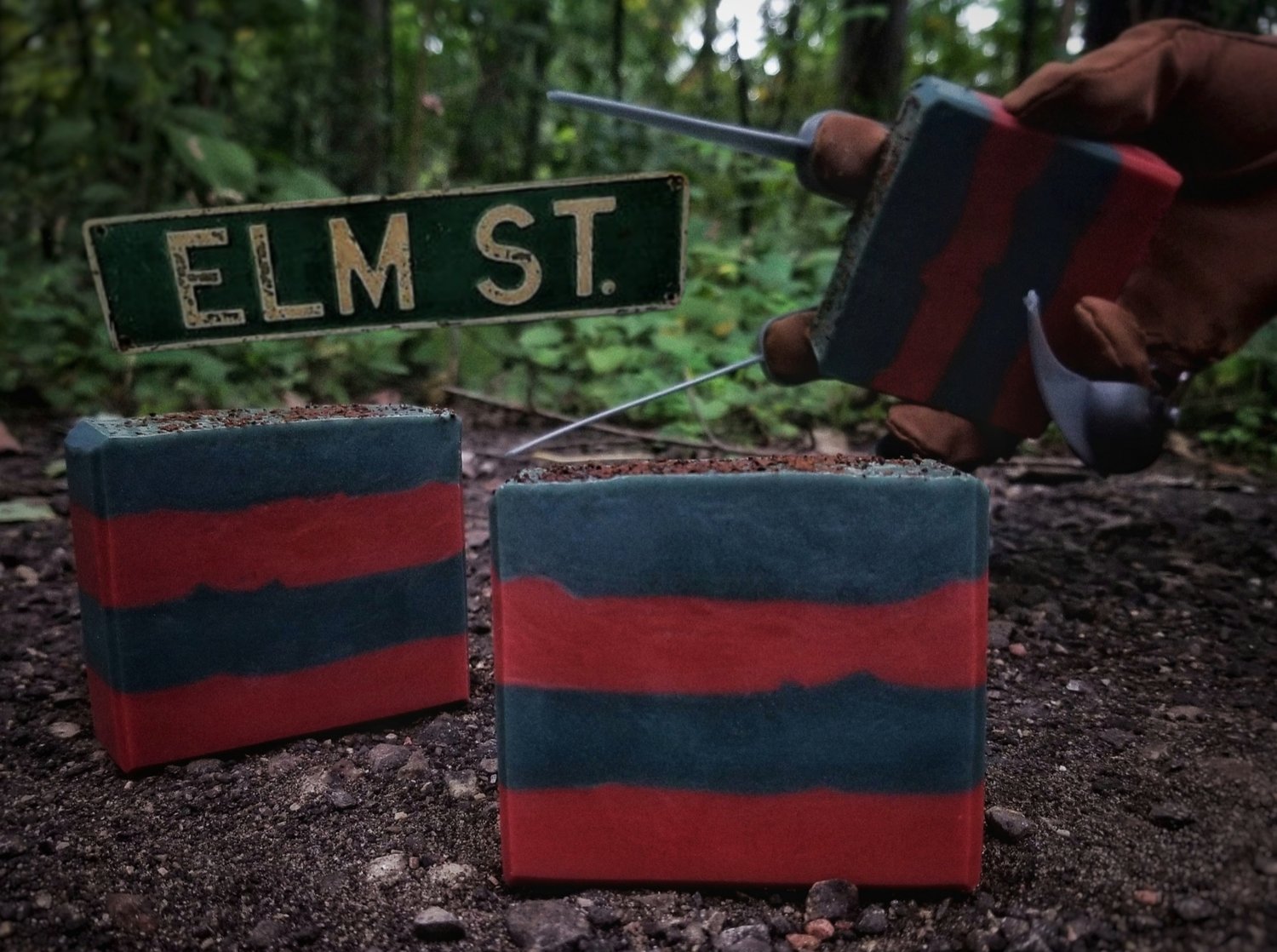 Every town has an Elm Street!
Made with coffee, scented with coffee, topped with coffee, this bar is sure to help you stay awake! The first soap in our Horror Soap Series is inspired by a true classic! Elm Street will satisfy everybodys coffee craving, even Freds!
Contains:
Distilled Water, (Saponified Olive Oil, RSPO Certified Sustainable Organic Palm Oil, Coconut Oil, Castor Oil, Organic Shea Butter ) Skin Safe Fragrance, Skin Safe Mica, Fair Trade Organic Coffee, Wrapped in Non Toxic Biodegradable shrink film.