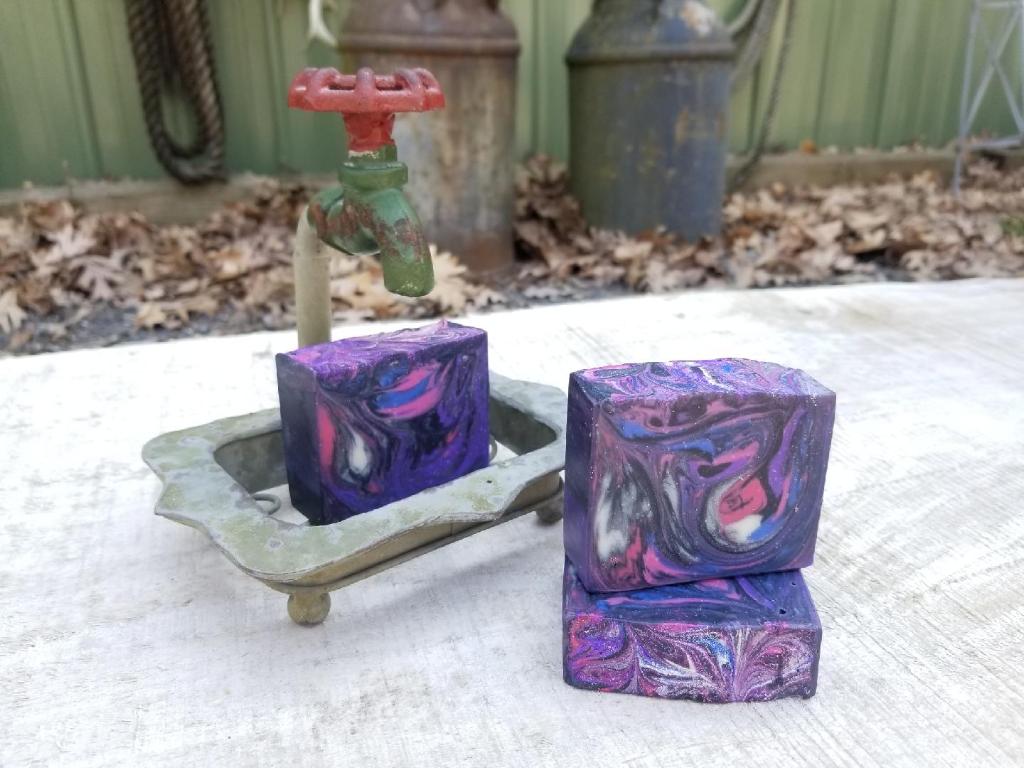 Black Raspberry Va-Nebula Artisan Goat Milk Soap
Cold Process Goat Milk Soap
Inspired by a photo of the Trifid Nebula in Sagittarius, we wanted an explosion of colors in a charcoal base. It occurred to us that there is no better fragrance to use with this design than Black Raspberry Vanilla. With notes of fresh berries, crisp florals, and warm vanilla, this light, fun scent is a long time favorite!
Raw Goat Milk, (Saponified Olive Oil, RSPO Certified Sustainable Organic Palm Oil, Coconut Oil, Castor Oil, Organic Shea Butter) Sodium Hydroxide, Natural Glycerin. Skin Safe Fragrance, Activated Bamboo Charcoal Powder, Skin Safe Mica, Eco Friendly, Biodegradable Glitter
Wrapped in Non Toxic Biodegradable shrink film.